More SR20DE Pictures
Here's a black Classic SE-R, he wasn't on the mailing list, and I'm not sure who he is.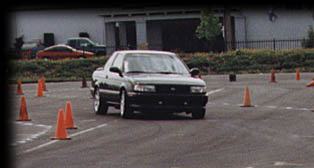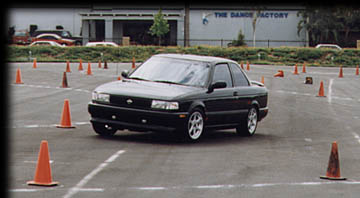 Here's a Red Classic, but I'm not sure whose it is; possibly Aaron?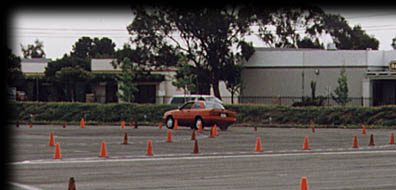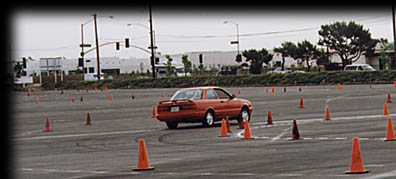 Here's some cool group shots!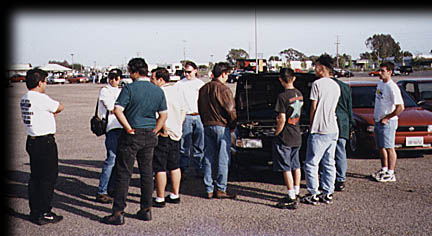 Cars, from right to left in above picture: Mike Kojima, Searl Tate, Zak Nilsson, Daniel Paik, Daniel's brother (I forgot his name, sorry! :), Kyle Gilliland, Jared Holstein, Ryan Besterwich, Aaron, and the last three I don't know.
Here's the one everybody's been waiting for: Mike Kojima performing his "Madman" method of spring removal sans compressor!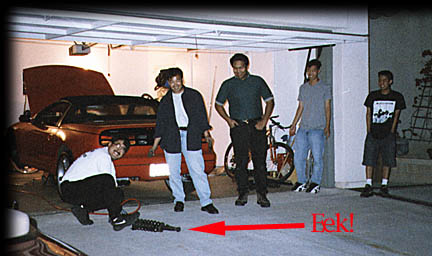 You can see the entire strut assembly of the 300ZX under Mike's foot there, and he's about to unscrew the nut that keeps the spring compressed. When the nut is off, the spring will shoot off about 3 or 4 feet on the ground, and that's it!
Proof that that method works: my new front right spring.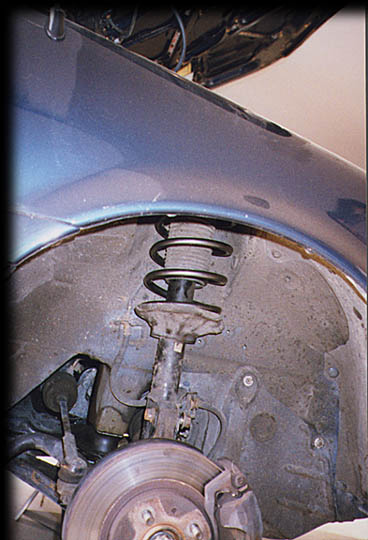 Here's what my car looks like now with the pro-kit: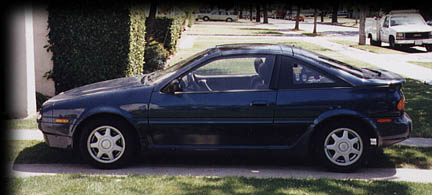 And as per many requests, I finally have a slightly blurry picture of my Remus custom (NOT universal) NX2000 exhaust.
---